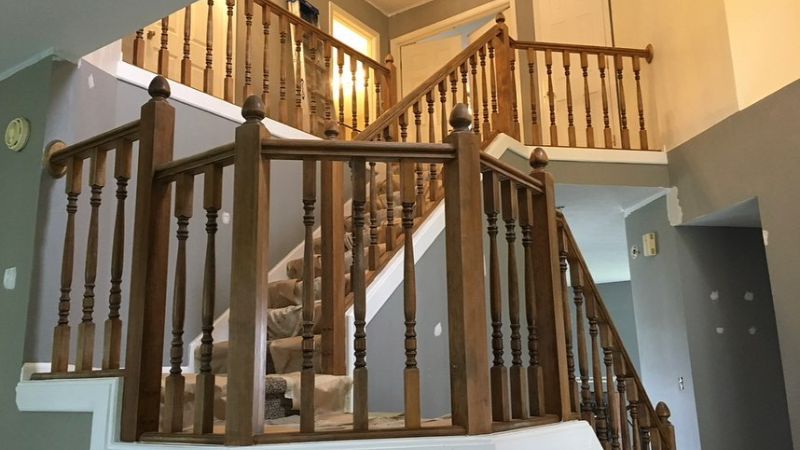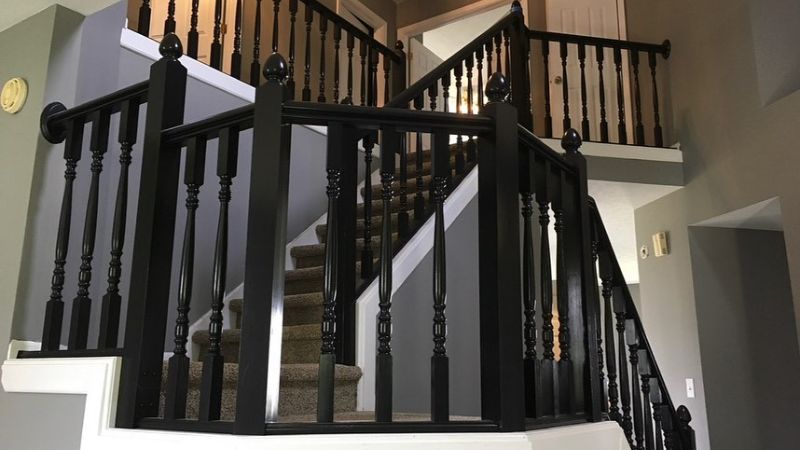 Interior Painting Contractor Serving Fishers, Noblesville, Carmel, Westfield, & Indianapolis
We specialize in high-quality residential interior painting services.
Are you looking to transform the look of your interior?  If professional results are what you're after then painting the interior of your home is not as easy as it looks! The difference between hiring a pro and doing it yourself is in the finished quality of the newly painted surfaces and the finer details like smooth, seamless, drip and streak free walls and meticulously painted trim and edging.
Why Do You Want Your Interior Painted?
Are you tired of the boring or out-of-date colors in your home?
Has it been many years since your interior has been painted?
Is your current interior paint scratched, flaking, or peeling?
Are you just not happy with the current colors?
Maybe you've just purchased a new-to-you home and you'd like to change the interior color scheme prior to moving in? Maybe you're repainting your front entryway or a living room or maybe it's the entire interior of your home! The larger the project the more time you'll invest. This is why hiring the right professional painter can make all the difference between a room that looks fantastic and a room that really looks like you did it yourself! (and that isn't always a good thing)
White's Painting and Power Washing is a full service painting contractor based out of Fishers, Indiana.  We provide our painting services throughout Central Indiana including Fishers, Noblesville, Carmel, Westfield, and Indianapolis.
We specialize in interior painting projects of all sizes for both residential and commercial clients. From repainting the interior of an older home, to painting the inside of a new home addition or even interior painting for a new construction project.  Our team of interior painters will be able to impress you with the high quality of their work.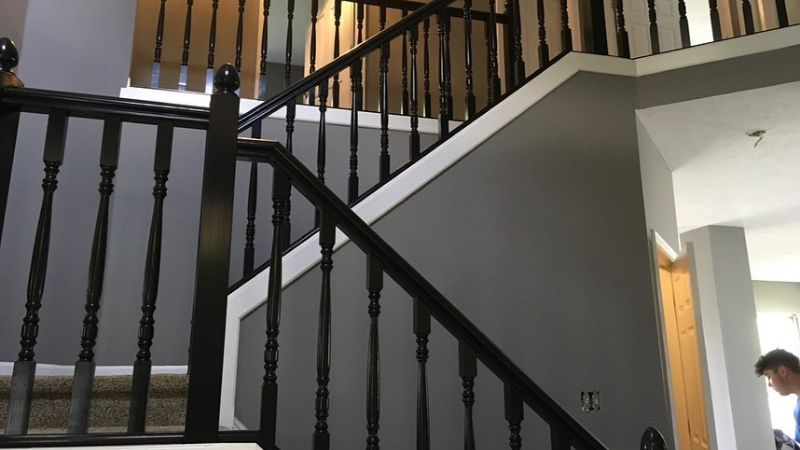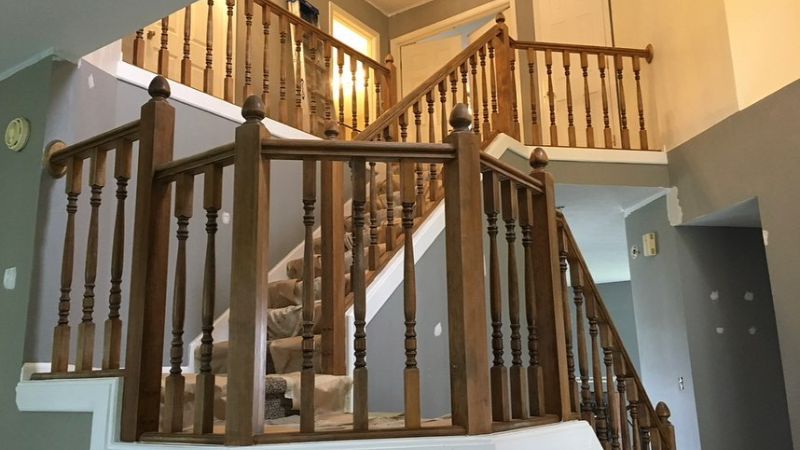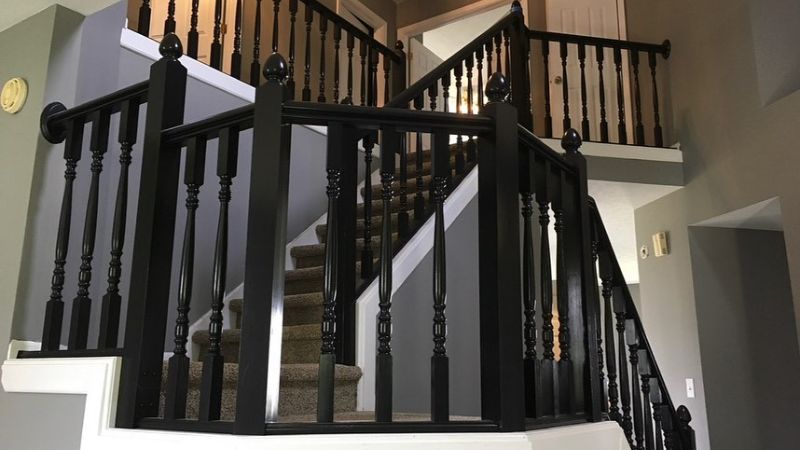 Interior Painting Services Fishers, Carmel, Noblesville IN
Drywall spackling and repair
Interior painting prep work
Interior house painting
Interior repaints
Color scheme applications
Wall paper removal
With Every Interior Painting Project We Will:
Provide you with an expert color consultation.
Kill any mold or mildew on your walls or ceilings.
Scrape and sand areas to be painted for a smooth surface.
Remove any existing wallpaper or wall coverings.
Protect and cover floors, molding, windows, furniture, and any other surfaces not to be painted.
Remove and put back electrical sockets, receptacles, and switch plates, ceiling fan/lamp covers, thermostats and any wall or ceiling fixtures.
Apply caulking where ever necessary for a nice clean finished job.
We Provide The Following Surface Preparation On Every Project:
Interior painting isn't rocket science but what elevates the work of a professional is the time and care taken to properly prepare the surfaces to be painted.
We thoroughly clean the surfaces to be painted.  We remove any dirt, dust, mildew, and oily fingerprints.
If mold or mildew are present we'll use commercial grade microbial agents to kill the mold and mildew.
We will scrape away any flaking or peeling paint and sand the area to be painted so it's smooth and seamless.
It's not uncommon for us to find surface defects such as old nail holes, small knicks and dents, or other blemishes that we can spot-fix and sand smooth.
Repainting A Home Interior
If you've just moved into a home that requires interior painting to be more in line with your decorative tastes or you'd just like to repaint the walls/ceilings in your older home then you're looking for a repainting service.
Repainting projects consist of moving furniture and obstructions out of the way, laying down plastic over areas you want protected and then going to work spackling and repairing any imperfections in your drywall before we actually begin interior painting.
You'd be amazed how many little dents and dings can accumulate on an interior wall of a home over the years and if they aren't repaired at this stage your repaint isn't going to look so hot.
How Do Our Interior Painting Services Work?
#1.  It's simple!  If you have a room or several rooms inside your home, office or business building that need to be painted the first step is to give us a call or send us an email so we can arrange a site visit.  If you choose to email us, please provide some detail as to what you'd like us to do for you.  Clarification always helps us respond more efficiently and with more thought.
#2.  Upon a site visit we'll view your interior painting project, listen to what you'd like us to do and we can offer any suggestions that might be applicable to your situation.  If you haven't chosen your colors yet we can provide color consulting and paint samples to help make your decision easier.
#3.  After our site visit we'll take everything we've learned about your interior painting project and run the numbers to come up with your written estimate.
How Do We Calculate Our Interior Painting Estimates
We calculate our interior painting projects based on the materials we'll be using (calculated off the square footage of the surfaces to be painted), any special equipment (scaffolding/man lifts/HEPA filters) we might require for your project and lastly the labor we'll be spending prepping, painting and cleaning up after your project.
Why Choose White's Painting and Power Washing For Your Interior Home Painting?
We understand that you have many choices when it comes to a interior painting contractor in the Fishers, Indiana area. We just want you to know that when you choose White's Painting and Power Washing for your residential interior painting needs you are taking on a motivated partner in making your home look better!
If you'd like to receive an estimate for your interior painting project please give us a call (317) 453-1156 or fill out our contact form and we'll get back to you shortly.