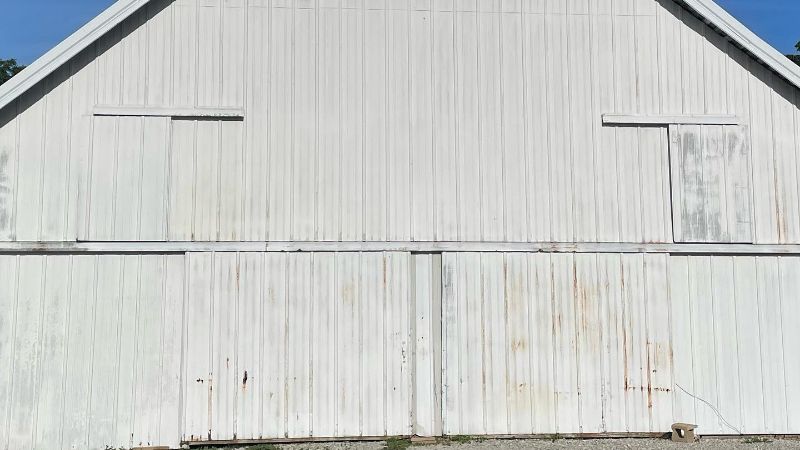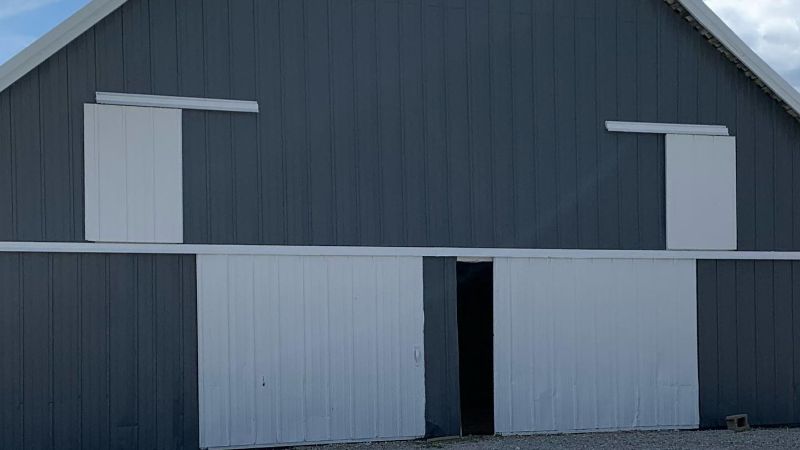 Central Indiana's Metal Building & Siding Refinish Painting Specialist
Are your metal buildings faded and dull? Is that Morton building chalky, rusty and beginning to show other signs that corrosion is setting in?
Maybe its just time to freshen up or modernize the look of your building with a fresh coat of paint to better suit your taste or the look of your business or property. If you plan on painting your metal building it's important to know there is a proper method for refinishing metal siding with paint.   If it's not done properly, it won't last very long and will be an expensive repaint in short order.
White's Painting and Power Washing is a full service painting contractor serving Central Indiana including Avon, Carmel, Fishers, Zionsville, Noblesville, and the surrounding areas in the Indianapolis Metro. We specialize in metal building painting for residential and commercial buildings.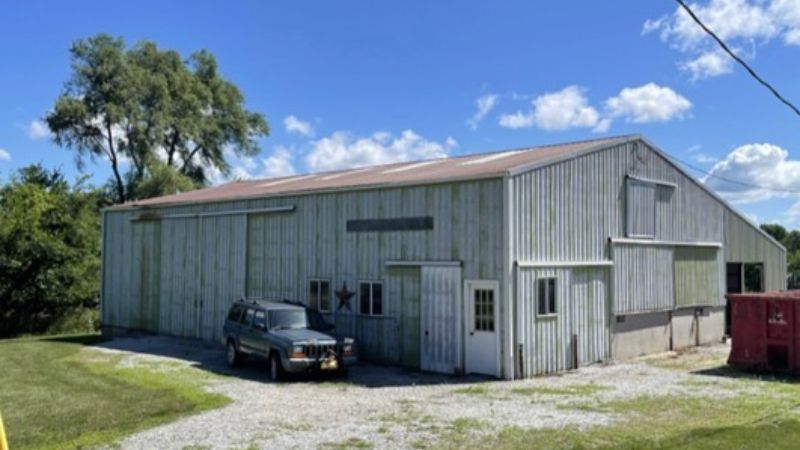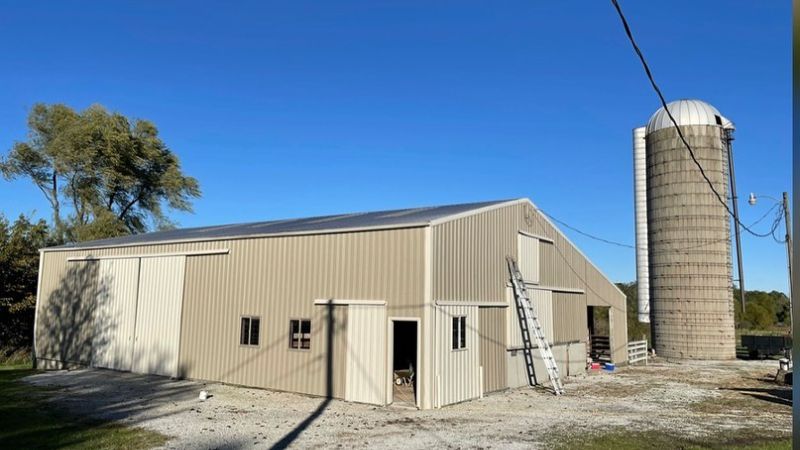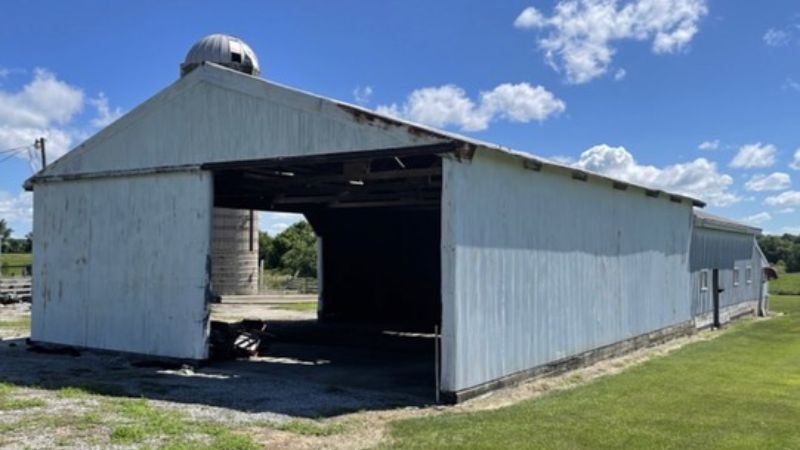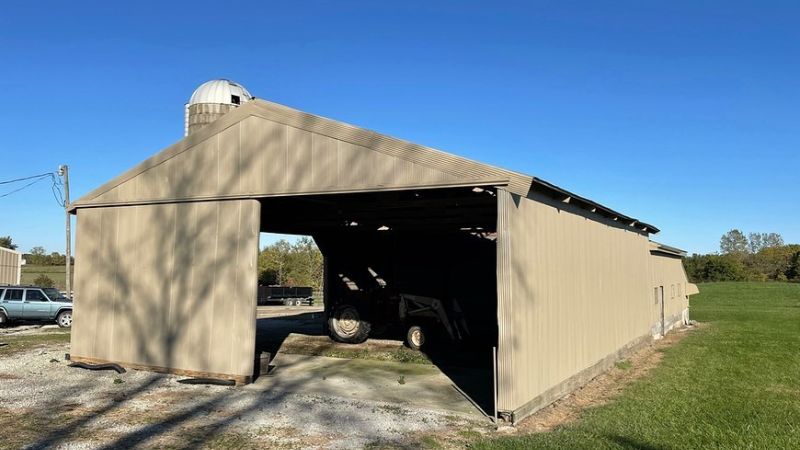 We can paint your metal building to a better than new finish. With over 30 years experience painting metal sided buildings White's trained professional painters are fully equipped and have all the qualifications to ensure a superior paint job on your commercial or agricultural metal building.
Popular because of its versatility and durability metal siding comes in a variety of metals, styles, and pre painted colors. It is most often associated with commercial, industrial, and agricultural buildings. Utilitarian buildings often use corrugated galvanized steel sheet siding or cladding, which often has a colored vinyl finish.
Over time like any substrate constantly exposed to weather and the suns harmful rays these finishes oxidize, become faded and chalky and in some instances become bare and start to rust.
Steel forms rust, which looks bad and can weaken the structure of the material, and corrosion-resistant coatings for steel, such as zinc, sometimes fail around the edges as years pass. And thats where it can get really ugly.
When properly prepared a metal siding refinish painting job will restore your buildings original lustre, protect your siding and last for many years.
Metal Building Painting Process
All siding is thoroughly pressure washed using the proper detergents to remove dirt grime and oxidation before any paint is applied. This leaves a good clean sound surface for the new paint to adhere to. We then tighten any loose metal and fasteners, caulk and prime all areas required and can replace damaged panels if necessary.
We can custom match the existing color or help you choose a new look all around. We will then apply two full coats of the best materials available. We proudly use Sherwin Williams Paints and Coatings and modern equipment to ensure superior long lasting paint job for all of our customers.
We proudly service Greater Indianapolis and Central Indiana for all of your metal building painting needs and will travel anywhere our services are required.
We Paint Commericial and industrial metal buildings, warehouses and storage facilities.
We Paint farms, ranches, barns, and agricultural buildings
We paint equestrian facilities, stables and arenas.
We paint Morton buildings, pole barns and machine buildings
We paint metal roofs, grain bins and storage tanks
An attractive building is an asset to your business or property, we are your asset protection specialists.  Whatever your metal building painting needs may be, please call today for a free no obligation evaluation and estimate and deal directly with the owner of a local family owned and operated business.