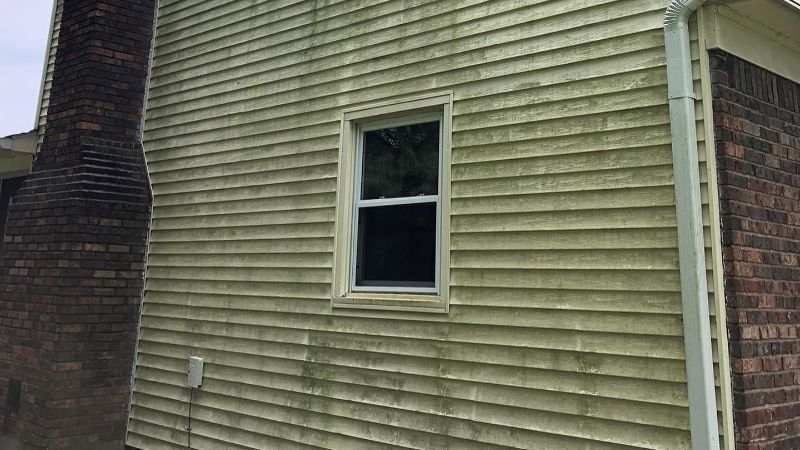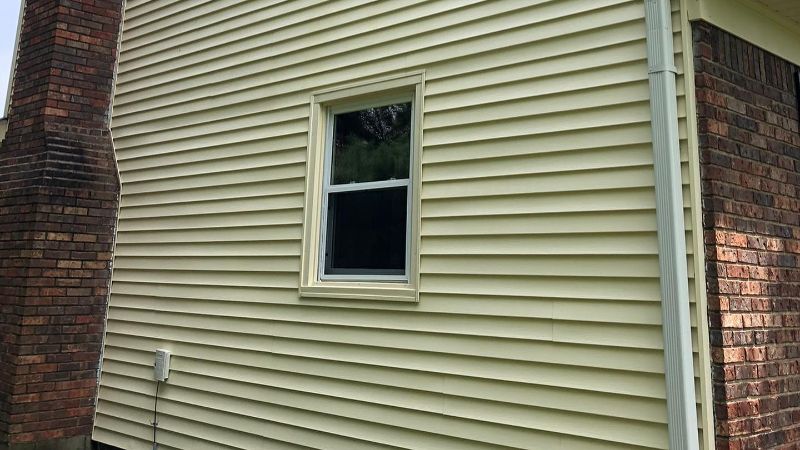 Low Pressure or "Soft Wash" House Washing in Fishers, Carmel, Noblesville, and Indianapolis, IN
Under normal conditions it doesn't take long for the exterior of a home to get dirty.  Usually just a couple of years and you'll begin to see signs that your home is getting dirty.   If your house is in the shade you'll be battling with algae and mildew if your house is in the sun it's going to be dust, dirt and pollens. Unless you keep on top of it your siding materials aren't going to look as shiny and new as they did when they were installed.
Over a period of time the algae and mildew can actually "etch" your siding and while the dirt/grime will come off the marks may remain.  A semi-regular power washing routine can simply rinse it all away without hassles but don't let it get too far!
White's Painting & Power Washing is a power washing contractor based out of Fishers Indiana and serving the Indianapolis Metro area including Avon, Carmel, Fishers, Zionsville, Noblesville, and surrounding areas.  We offer pressure washing services for both commercial and residential clients.  Whether you need to pressure wash the slippery algae growth off your back deck to pressure washing your entire driveway the team at White's Painting & Power Washing can pressure wash it.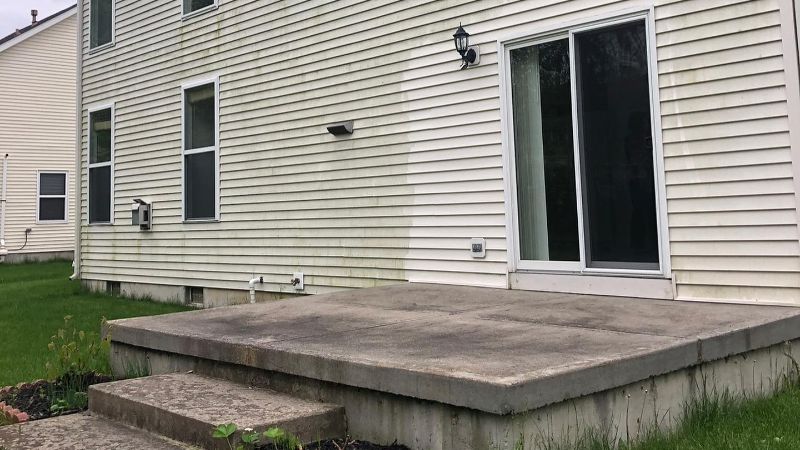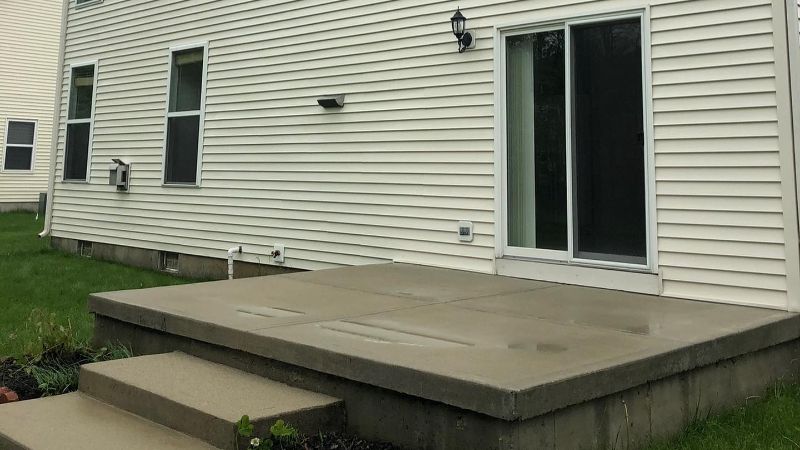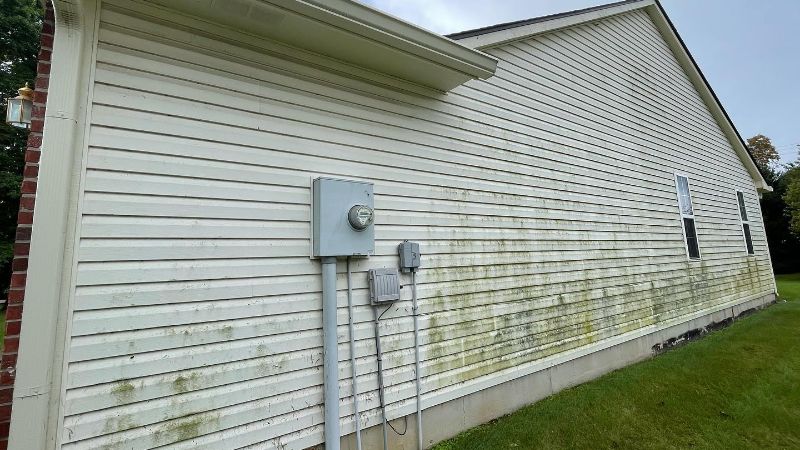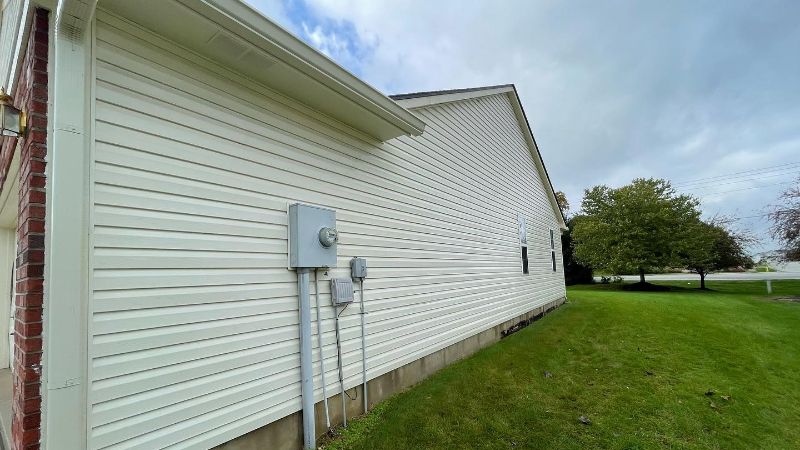 Don't Use High Pressure To Power Wash Siding!
Vinyl siding, stucco and other types of siding material was never engineered to take a blast of several hundred or even a thousand PSI from a power washing machine.  You can literally blow holes in siding and cause extensive damage to the exterior of a home.  This is why "soft washing" is a much more preferable approach and won't cause any damage to your home.
Instead of intense pressure at the nozzle end we instead rely on high quality detergents and some very soft scrubbing to do the work.  This will be followed by a high volume low pressure rinse that will remove all the dirt/grime and detergents from your home.  The detergents we use are also environmentally safe and non-toxic to your family, flowers and pets.
This system is safer and more effective than the traditional high pressure "blast-off -the-dirt" method that many power washing companies practice.
We are your house washing specialist, specializing in Low-Pressure House washing. Exceptionally dirty or neglected houses are not a problem, we take it as challenge and we're ready to accept!
House Washing Services in Central Indiana
House Washing "Low-Pressure"
Washing Vinyl Siding
Washing Stucco Homes
Washing Hardie Plank or Cement Siding
Washing Decks and Porches
Washing Gutter Faces
Why Hire White's Painting and Power Washing For Your House Washing Project?
When you choose White's Painting and Power Washing to complete your project you're partnering with an owner operated firm that has more than 30 years experience in the painting and power washing industry.  We maintain our commercial grade equipment and use the latest technologies and cleaning methods for house washing that are recommended by siding manufacturers.
If you are looking for a house washing service in Fishers, Carmel, Noblesville, and Indianpolis then please call 317-453-1156 or click the button below and we'll setup an appropriate time to complete your project.