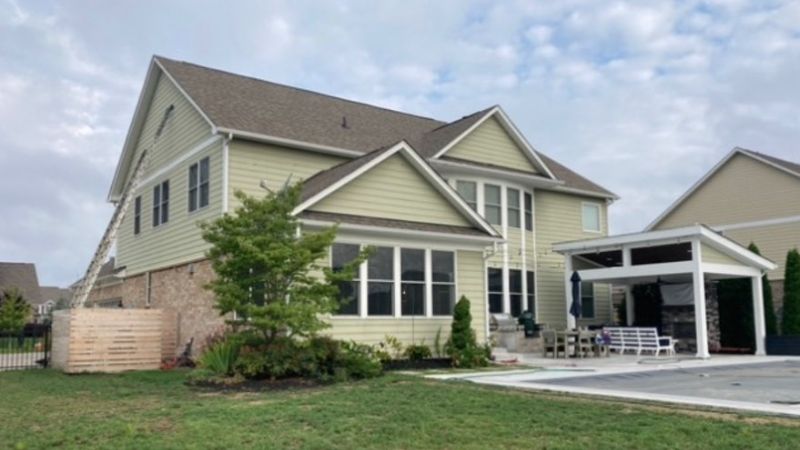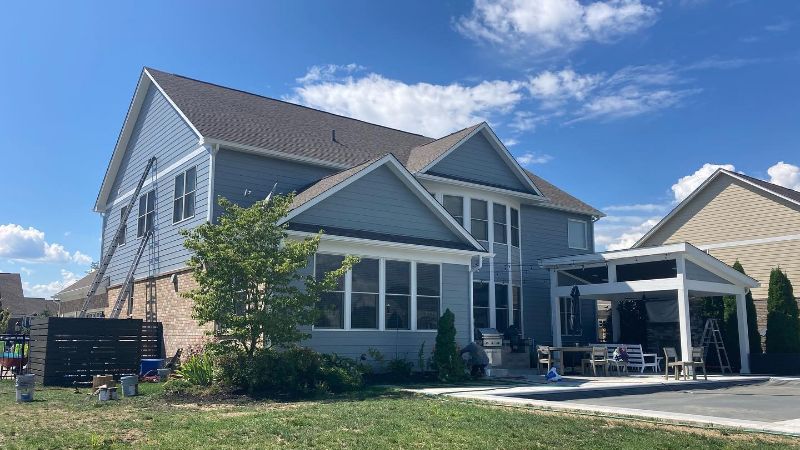 Exterior Painting is a great way to improve the curb appeal of your home quickly and in a very dramatic way. You might not even have to paint your home, maybe it's a shop, a garage, a fence or an outbuilding. Maybe you just want the exterior trim such as fascia and window trim painted.
Not only does a fresh coat of Exterior Paint keep your building looking great but it also serves as a barrier of protection against the elements. Sun, Wind, Rain and Freezing weather all take it's toll on your exterior paint job. Over time the paint will start to fade, flake and peel off. When this happens you leave the building materials exposed to the elements and this is just asking for trouble.
White's Painting and Power Washing is a full service exterior painting contractor serving Central Indiana including Avon, Carmel, Fishers, Zionsville, Noblesville, and the surrounding areas in the Indianapolis Metro. We specialize in residential exterior painting projects such as houses, shops, garage doors, trim and we even offer deck restoration services as well.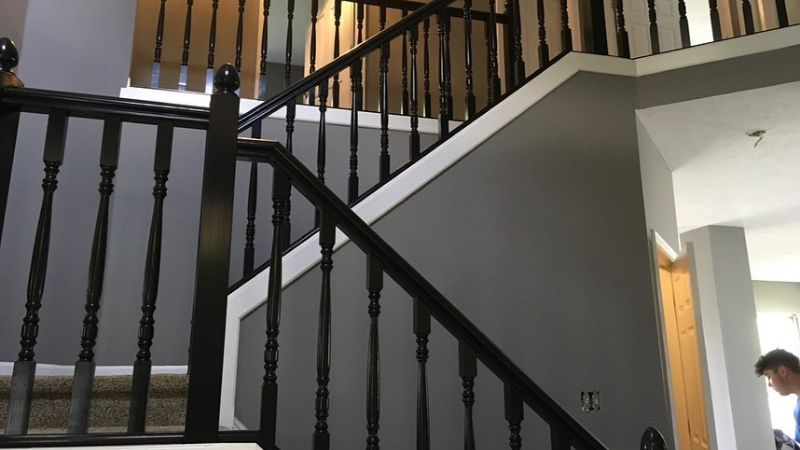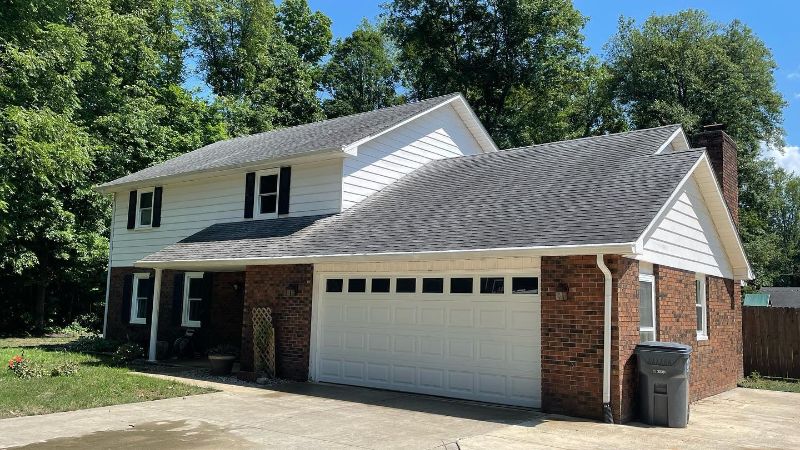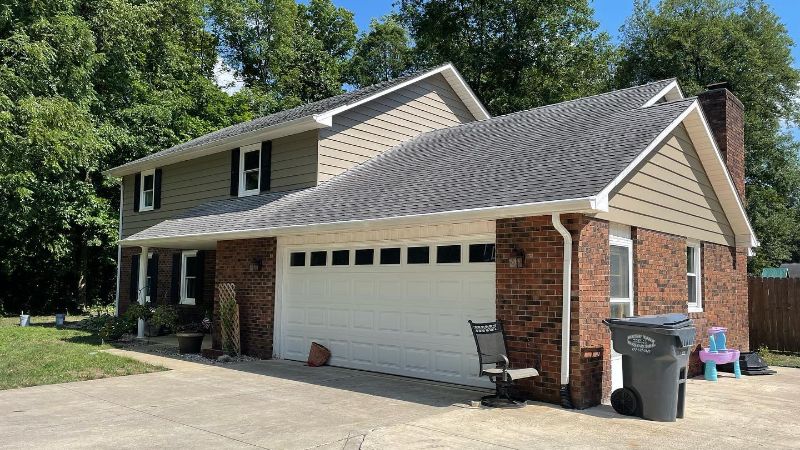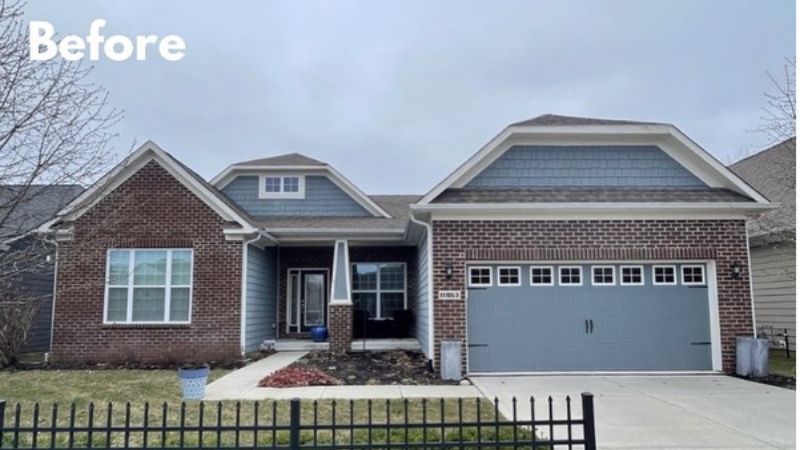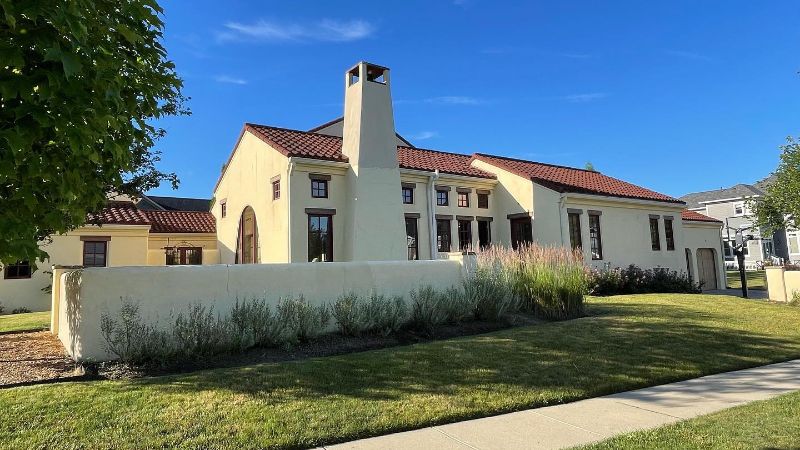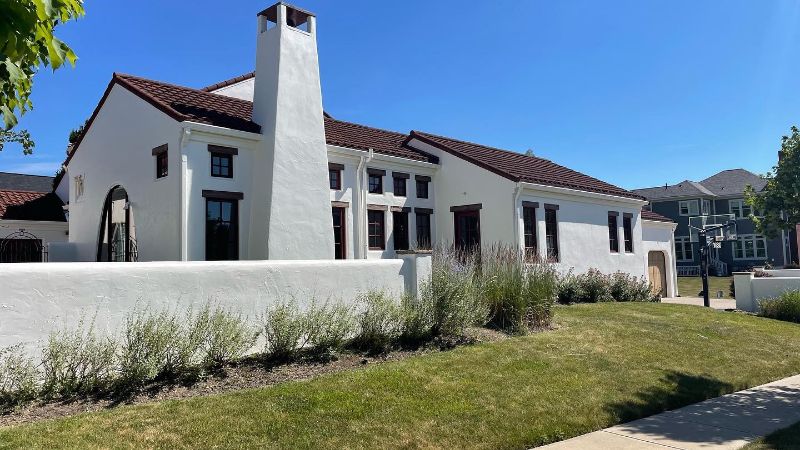 While we can't paint your building and tell you it will last forever, we can certainly tell you that a White's Painting and Power Washing completed exterior paint job will look much better and last much longer than most. Do we use any special paints? No, Not really… But we are very meticulous with every detail of your painting project, especially the planning and prep work, which is what really makes a quality paint job last a long time.
Residential Exterior Painting Services Central Indiana
House Painting
Barn Painting
Painting Building Exteriors
Metal Siding Painting
Indianapolis and the surrounding area offers it's own challenges for the exterior of your home or building due to our often cold, wet climate so it's important that great care be taken to make sure all surfaces are completely dry and free of contaminants before applying any paint. We take great care in preparing what needs to be painted because we know if we didn't that you'd be calling us back to repair it.
Another aspect of painting the exterior of your home or any building or feature is taking very accurate surface area measurements so you don't end up wasting paint or storing several cans in the garage.
White's Painting and Power Washing will accurately estimate the paint coverage of your project and we won't have any wasted paint, save a small sample in case you need to have more matched.
We'll leave you with a color chart, you can keep in a safe place that will detail your color scheme should you ever need a touch-up or repaint. It's the little details like these that separates the good painters, from the GREAT painters and we want to be the painters you remember whenever you may need us.
Your project will only benefit from our years of painting experience and exterior finishing expertise. In addition to our on-site supervision and "hands-on" leadership of the project, our dedicated and detail oriented journeyman painters will be working tirelessly to make sure we've left nothing but a flawless finish on the exterior of your home.