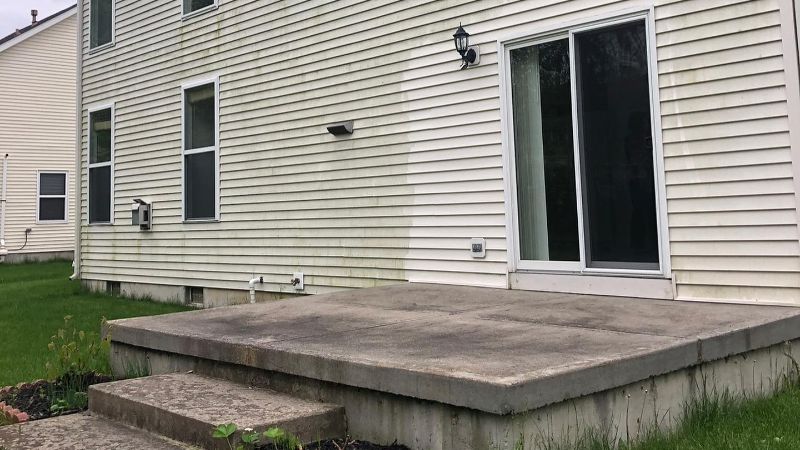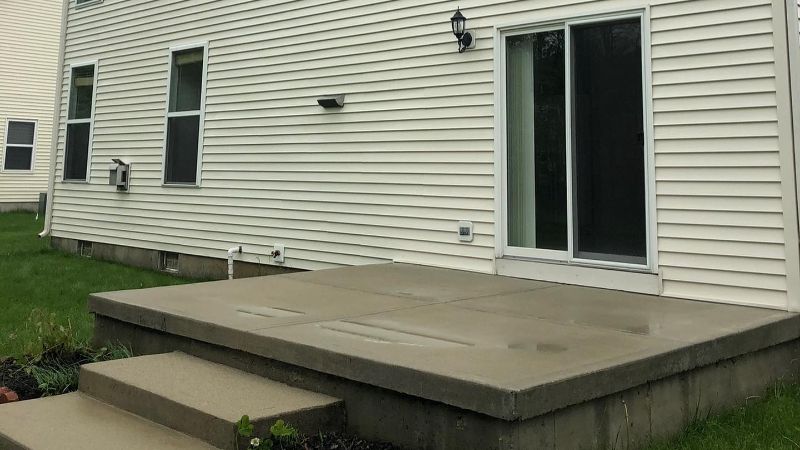 Looking For A Power Washing Contractor Near Me? Protect and Beautify your home with a cost effective facelift.  We offer power washing services throughout Indianapolis and Central Indiana.
White's Painting & Power Washing is a power washing contractor based out of Fishers Indiana and serving the Indianapolis Metro area including Avon, Carmel, Fishers, Zionsville, Noblesville, and surrounding areas.
We specialize in pressure washing services for both commercial and residential clients.  Whether you need to pressure wash the slippery algae growth off your back deck to pressure washing your entire driveway the team at White's Painting & Power Washing can pressure wash it.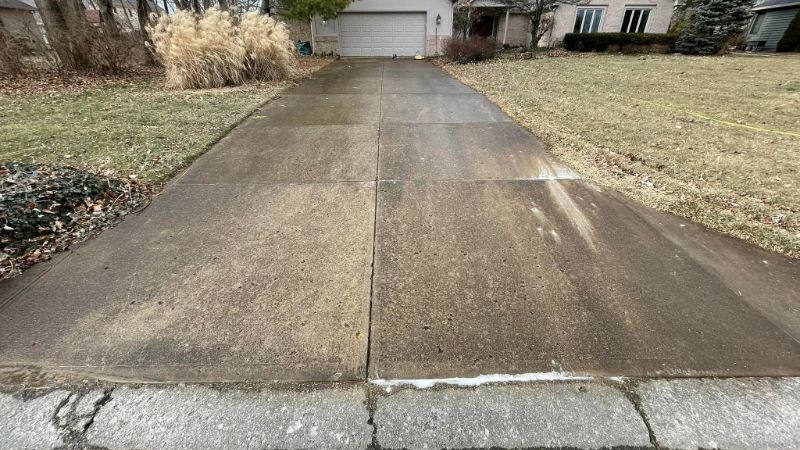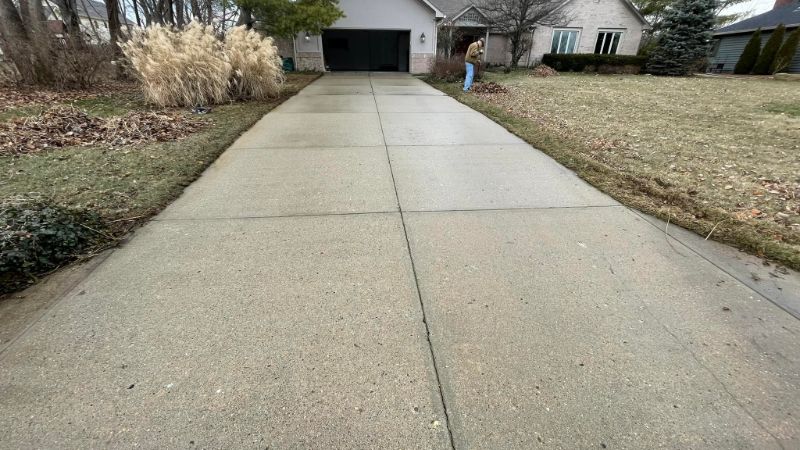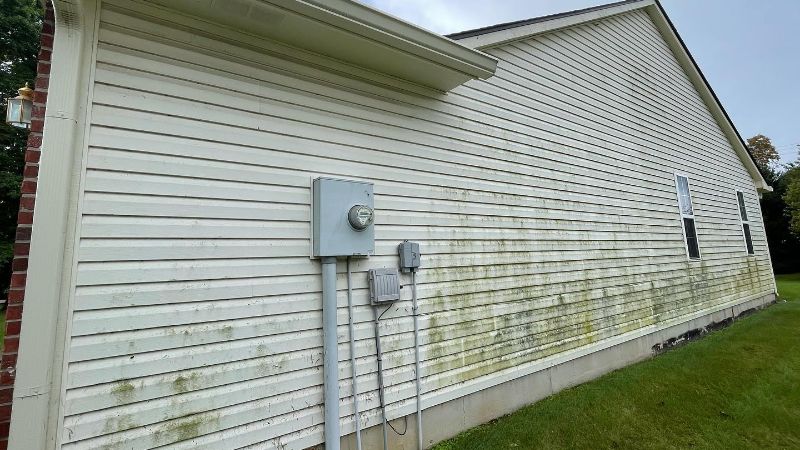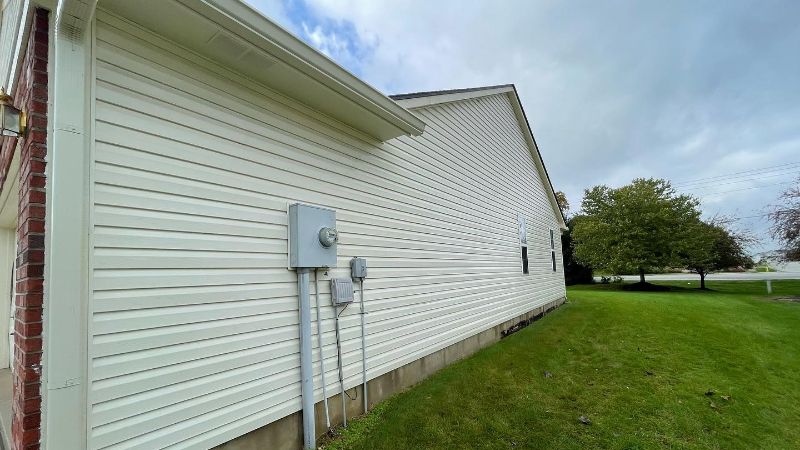 If You are thinking about having the exterior of your home or business power washed, or maybe adding some instant curb appeal by cleaning and sealing your concrete driveway, sidewalks or wood decks than you have come to the right place.
Whites is a full service pressure and low pressure " soft house washing" family owned and operated exterior cleaning business, setting the standard using industry leading methods and equipment.
Power Washing Services We Offer:
Mobile Power Washing
Power Washing Driveways
Power Washing Sidewalks
Power Washing Vinyl Siding
Power Washing Metal Siding
Soft wash House Washing
Building Exterior Washing
Why is power washing my home or business necessary ?
Constantly exposed to mother natures harsh elements the exterior of your home is always vulnerable and under attack. Mold and mildew spores, algae, pollen and other pollutants blow through the air and attach to the siding and other surfaces of your home or business.
Over time dirt and grime build up, the mold, mildew and algae start to fester and grow. Usually on the north side and the fascia and soffits or areas that stay dewey or wetter longer and see little or no sunshine.
Patios, sidewalks, driveways and decks literally become slippery when wet and can be dangerous and even destructive on the building materials underneath.
Quickly this starts to degrade not only the appearance but the integrity and value of one of your biggest investments. Left unchecked mold and mildew can grow deep into your paint and siding and eventually can start to creep inside your home. And that's were the real trouble begins.
The good news is having your house or business power washed by a professional as periodic maintenance is economical, safe and efficient .
Soft low pressure washing and pressure washing both have advantages and differences, while pressure washing is normally reserved for tougher tasks where high pressure is required such as concrete driveways and sidewalks and in certain instances like paint prep and decks, soft house washing is always the safest and best bet for cleaning your homes siding.
Hiring an experienced contractor proficient in utilizing both systems will ensure superior results.
How We Power Wash Homes and Buildings
We will " suds up " the siding essentially bathing the surfaces to be cleaned with an eco friendly per job custom blended bio degradable detergent , safe for plants, pets and people.
After allowing to dwell for the appropriate amount of time depending on the conditons we will then rinse with a high volume low pressure clear water. The end results are outstanding!
Low pressure soft washing not only eradicates the mold and mildew at a cellular level while washing away dirt and grime it also disinfects and sanitizes while leaving the surface being washed sparkling clean!
Call today to speak directly with the owner who will be more than happy to set up a free no obligation quote.