Driveway Cleaning Central Indiana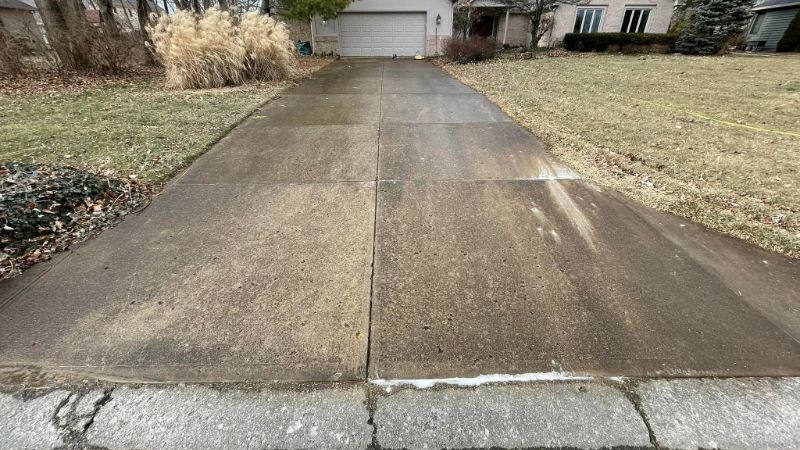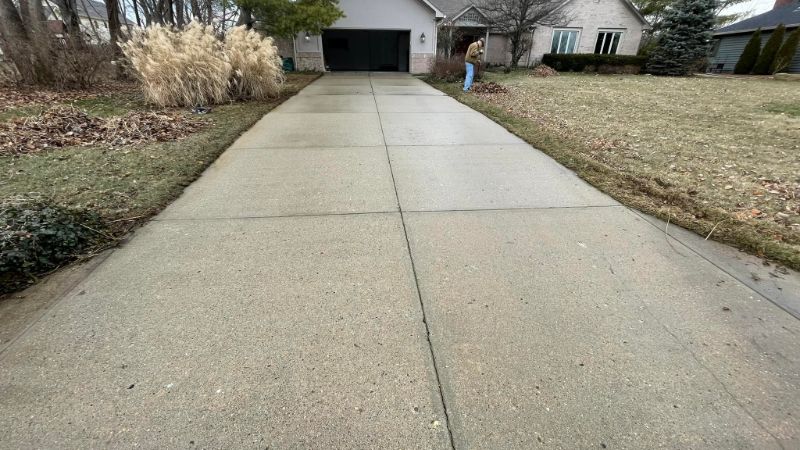 Concrete Driveway Cleaning in Fishers, Carmel, Noblesville, and Indianapolis, Indiana
When you go up your driveway does it look like you're travelling down an old abandoned road with all of the moss and algae that has built up over the years? The most commonly used part of your property, and often the most neglected part of your home, is your driveway. It's not uncommon for driveways to get dirty, this we know. But I'll bet you never thought it would damage your driveway?
If left unchecked you could stain your driveway permanently or cause irreparable damage to the concrete. A good power washing service will be able to wash away years of dirt and grime from your driveway leaving you with that freshly poured concrete or freshly laid brick look.
Concrete Driveway Cleaning Central Indiana.
At White's Painting and Power Washing we specialize in cleaning your driveway and other concrete surfaces of unwanted debris. Moss, algae, dirt, leaves, and more.  All of it will be washed away in minutes. Let us come out to your home or business and clean up your driveway or concrete. Our highly-trained Indianapolis driveway cleaning professionals will give you the results you need.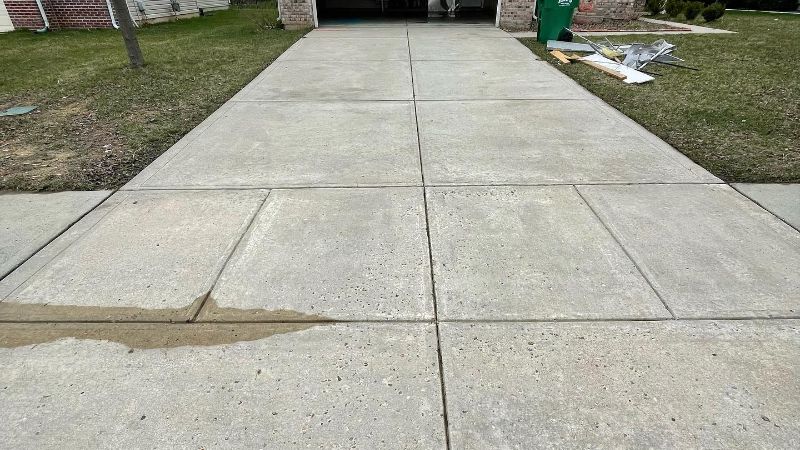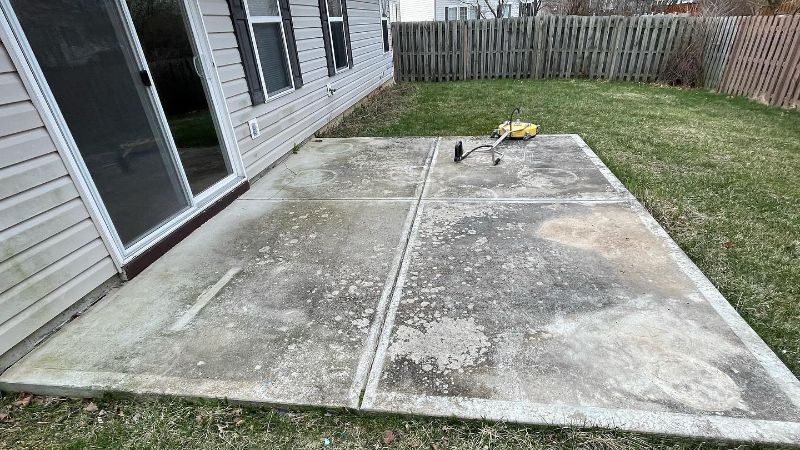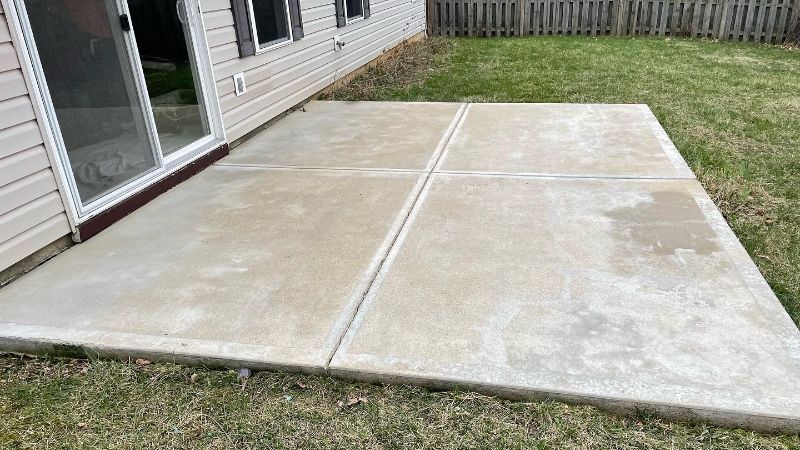 Types Of Driveways and Concrete We Can Clean
Concrete Driveways
Decorative Concrete
Interlocking Brick Driveways
Sidewalks and Retaining Walls
Paver Stone Cleaning and Sealing
Stamped Concrete Cleaning and Sealing
Concrete Driveway Cleaning
Using Caution While Cleaning Driveways
Cleaning driveways might seem fairly straight forward but if not undertaken with great care and attention it can be extremely damaging to your property. Take gardens bordering the edges of your driveway for example. A few blasts from the power washer from an inexperienced hand and you'll have your precious flowers spread all over your lawn.  An experienced power washing technician will formulate a plan of attack based on the layout of your property and available of drainage. We want to minimize the standing water left behind and maximize the run off so your property dries faster.